CURRENT FUNDRAISER:

Please mouse over or click on the pictures of our dogs to read more about them. Please note: Our 'breeds' listed are strictly a wild guess. We do not do DNA testing, unless requested and paid for by a prospective adopter.
Click here to read why.
Interested in donating for a cause?


New dogs not listed:


BROWNIE is LOST





---

Brownie got lost near W25th and Denison Ave in Cleveland. Please report any sightings below in the comment section or use the links here to report via our Help Find Brownie facebook page, or email us!


So what do these SAFER scores listed mean?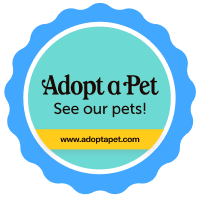 Feel free to comment or ask questions below: